Happy birthday to Shiba Kaien from Bleach- 10.27.09!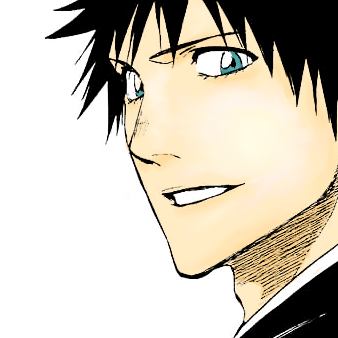 God I loved his character so much, despite being deceased when the Bleach storyline started. I also LOOOOOOOVE the KaiRuki relationship and her guilt afterward in Bleach.
Poor Kaien had so much going for him, but so much happened;
-First off, he's dead
-His entire body and memories and such were captured by an espada, and totally mind-fucked Rukia.
-The whole Ichigo looks like Kaien business. NO THEY'RE NOT THE SAME.
-His voice actor was TERRIBLE. Despite Kaien being more energetic and enthusiastic than Ichigo most of the time, his voice sound liked he was someone high and smoking- IT RETAINED NONE OF HIS PERSONALITY.
Now, he's a loving memory in Rukia's mending heart, now used OOC to the max in fanfiction.
(of course I'm one of them)
Unforunately, no fanfics. I'm planning on doing NaNoWriMo. Still need a plot and story though. x_x